Due next month

Chinese smartphone company Huawei said that its first commercial 5G phone will launch on the 20th of June and cost £999.

Appears to have most of the fabless chipmaker's projects
TSMC has reportedly grabbed orders for all the 5G modem chips that have been introduced by fabless chipmakers, such as Qualcomm's Snapdragon X50 and HiSilicon's Balong series.

Made an offer that people could not refuse
Italy's competition watchdog has announced that it has opened an investigation into alleged abuse of a dominant market position by Google in the smart device sector.

One day month fixing their own IT issues
UK businesses are losing out both financially, and on productivity levels due to their workplace IT systems, new research has revealed.

Gaming chip demand rises as revenue fall

The maker of graphics chips named after a Roman vengeance daemon, Nvidia, has surprised the cocaine nose jobs of Wall Street with some better than expected revenue forecasts.
Trade blacklist
President Donald (Prince of Orange) Trump has added China's Huawei to a trade blacklist, immediately enacting restrictions that will make it extremely difficult for the telecom giant to do business with US companies.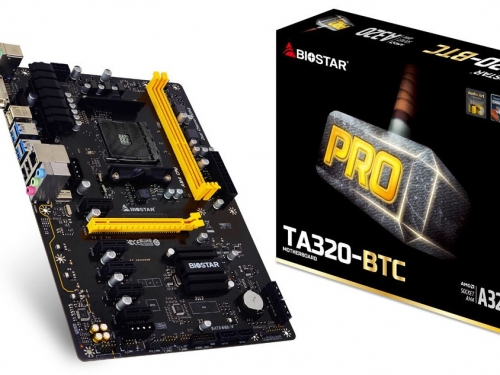 For older boards

Motherboard maker Biostar has confirmed Ryzen 3000 support for previous 300 (X370, B350, A320) and 400 (X470) series motherboards.

Looking at cloud-based gaming.
Software king of the world Microsoft and Sony are partnering on cloud-based gaming services in an area where they have been traditional rivals.

It can't get the wood
Fruity cargo cult Apple has no chance of escaping Qualcomm's clutches for at least six years.
Messes with your sleep too
New research from France suggests that "blue light" in LED lighting can damage the eye's retina and disturb natural sleep rhythms.