Tuesday, 16 May 2023 14:04

12-core CPU, 18-core GPU, and 36GB of RAM
With the Apple M3 chip entering the testing phase, it does not come as a surprise that the first specifications have leaked online, showing that at least one version will pack a 12-core CPU, 18-core GPU, and 36GB of RAM.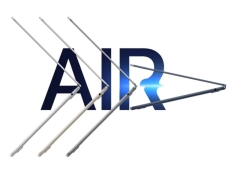 Tuesday, 07 March 2023 14:37

Refreshed "entry-level" Macbook Pro also incoming
There have been quite a few rumors about the upcoming Macbook Air models, but 9to5Mac.com now managed to confirm that the new Macbook Air will be coming in 13-inch and 15-inch versions and both will be powered by the M3 chip.
Tuesday, 07 April 2015 12:43

Size of a rice grain
The Michigan Micro Mote, or the M3, has been released and its makers claim that it is the smallest in the world.